MyHeartBlog was created to provide a place for people to receive impartial, reliable, and trustworthy information on a variety of medical and health-related topics. We began as a small group of doctors with one vision:  to improve the public's education and awareness of health and disease on a grand scale. At first it seemed like an impossible task, but many late night meetings and cups of coffee later, the dream was realized and MyHeartBlog was born. We have now grown into a global collaboration of medical specialists, each of whose main aim is to pass on their expertise in order to improve the health and knowledge of as many individuals as possible.
At MyHeartBlog, we take pride in ensuring that all the information provided is of the highest quality and accuracy. Unlike other websites, which often contain material written by non-medically qualified personnel, all the articles on MyHeartBlog are compiled by medical doctors who are specialists in their respective fields. Our aim is to combine our extensive experience with the latest findings in medical research and present it in a way that can benefit readers from all backgrounds.
MyHeartBlog focuses on the major health issues that concern the population today. Instead of simply listing limited amounts of information on every medical disease known to man, we instead concentrate on providing comprehensive information on the topics that most interest our readers.  We are not afraid to tackle controversial issues and are more than happy to take suggestions from you! If you have something you want to know more about, let us know and we will endeavor to help.
If you have enjoyed reading the articles on MyHeartBlog and have found the information to be useful, please help us spread the word by clicking on the social media links that can be found throughout the website, so that others, too, may benefit.
Jason L. Guichard, MD, PhD
Dr. Guichard is a physician-scientist who is dual trained in clinical medicine and basic science research. He completed his training through a highly competitive and prestigious National Institutes of Health (NIH)-funded Medical Scientist Training Program (MSTP)…continued
Julian Booker, MD
Dr. Oscar Julian booker was born in Ozark Alabama. He currently lives in the Birmingham area with his wife Amy and two children, Hayden and Morgan. Dr. Booker attended undergraduate at Morehouse College where he studied biology and economics. He then matriculated…continued
Murtaza Ahmed, MD
Dr. Murtaza Ahmed is originally from Nottingham, England, and attended the prestigious Nottingham High School from 1991-2002. Upon graduating amongst the top 1% nationally he was admitted to The University of Nottingham, one of the nation's oldest and most…continued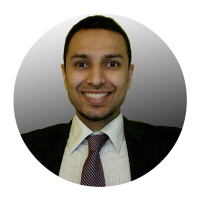 Mustafa Ahmed, MD
Mustafa I. Ahmed, MD, is a Cardiologist and Scientist. He was born in Nottingham, England, he went to medical school at the Victoria University of Manchester. After graduation he took postgraduate positions at the prestigious Manchester Royal Infirmary, Manchester…continued
Philip Johnson, MD, PhD
Dr. Philip Johnson is originally from Selma, AL. He currently lives in Birmingham, AL with his wife Paula, who is a pediatrician, and their 3 daughters. Philip began his studies at Vanderbilt University in Nashville, TN where he double majored in Biomedical and…continued
Anant Kharod, MD
Dr. Kharod is a native of the sunny coasts of Tampa, FL. He developed a keen interest in science from a young age and after high school attended a combined six year BA/MD program at the University of Missouri in Kansas City. Upon graduating medical school…continued
Stephen Russell, MD
Dr. Stephen W. Russell is an award-winning Physician and author. He is an Associate Professor of Internal Medicine and Pediatrics at the University of Alabama-Birmingham (UAB), caring for patients of all ages in the clinic as well as the hospital. In a survey of his…continued
Shabbir Husain, CPA
Shabbir Husain was born in Cleveland, Ohio and spent much of his childhood there. At the age of 10, he moved to Sydney, Australia where he would attend the highly-regarded Barker College. Once Shabbir returned to the United States at the age of 17, he finished his…continued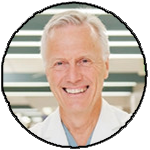 Alain Bouchard, MD
Dr. Alain Bouchard is a clinical cardiologist at Cardiology Specialists of Birmingham, AL. He is a native of Quebec, Canada and trained in Internal Medicine at McGill University in Montreal. He continued as a Research Fellow at the Montreal Heart Institute. He did a clinical cardiology…continued
Dr. Martin Juneau, MD, FRCP
Dr. Martin Juneau, MD, FRCP is a cardiologist and Director of Prevention at the Montreal Heart Institute. He is a Professor of Medicine at the University of Montréal. He trained at the University of Montreal and at Stanford University under …continued